This store requires javascript to be enabled for some features to work correctly.
bras and underwear by
Liberté
Liberté is a premium lingerie brand that creates thoughtfully constructed undergarments, elevating everyday essentials to feel special and empowering, without sacrificing comfort and support. Liberté bras and underwear are designed in New York from fine, Italian fabrics and made by highly skilled lingerie artistians around the world. "Blending the time-honored crafts(wo)manship of early lingerie seamstresses, with cutting edge natural and high performance tech fabrics, Liberté is a modern lingerie brand for the modern woman, while also placing importance on the human touch and personalization that is so often lost in undergarment tailoring today."
LIBERTÉ BRA SIZING
Liberte Bowery Lace Demi Bra Sizing:
Cups: Run slightly small and shallow. May want to size up. Medium to high center gore for coverage and support. Lace cups are lined with mesh for support. No foam in the cups. Lace is stretchy. Band: Runs firm and slightly small. Excellent firmness for good support. Hook back closure. Straps: Average width straps are supportive and comfortable. Adjustable all the way up.

Liberte Bowery Mesh Plunge Bra Sizing:
Cups: Run slightly small. Lace and mesh cups are unlined. Lace portion is opaque while mesh upper is see-through. Medium center gore for lower profile look. Band: Runs firm. People often size up in the band. Straps: Thicker straps are supportive and comfortable. Adjustable all the way up.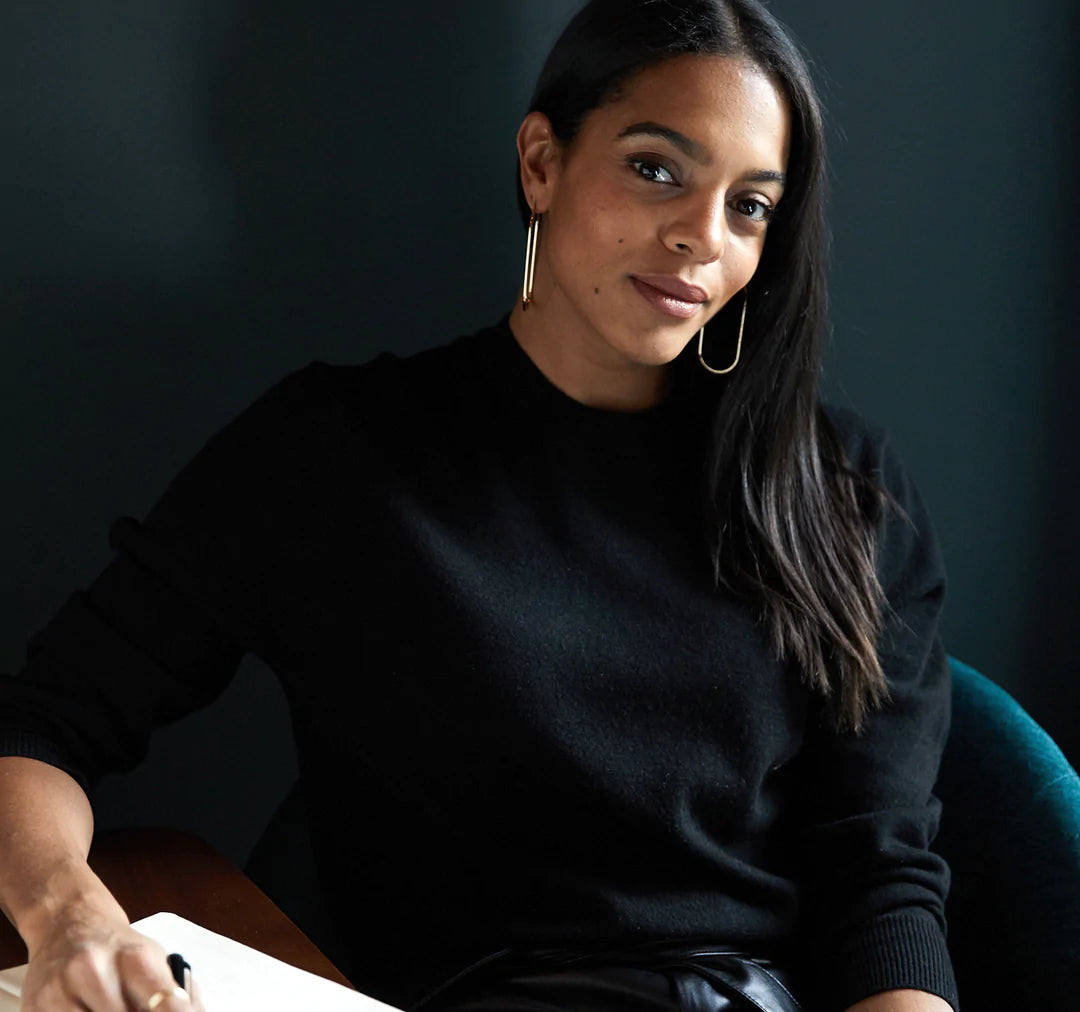 Meet Liberte's founder
Amber Tolliver
"The seed that ultimately grew into Liberté was planted somewhere in my transition from being a straight size model to a curve model.I had been a lingerie model for quite some time already but I never noticed the disparity between what was available for "standard sizes" and the lack of availability for anything over a D cup. All of a sudden even though my size hadn't changed that much I was blindsided by the lack of sizes and more so the disappearance of styles that I liked and felt would compliment my personal style. "
In 2019 Amber Tolliver transformed her frustration into the drive to create Liberté - a premium lingerie company with bra sizes raning from 32C-38H.
Shop liberte
LIBERTÉ BOWERY LACE BRA & BOYSHORTS
Shop the Set