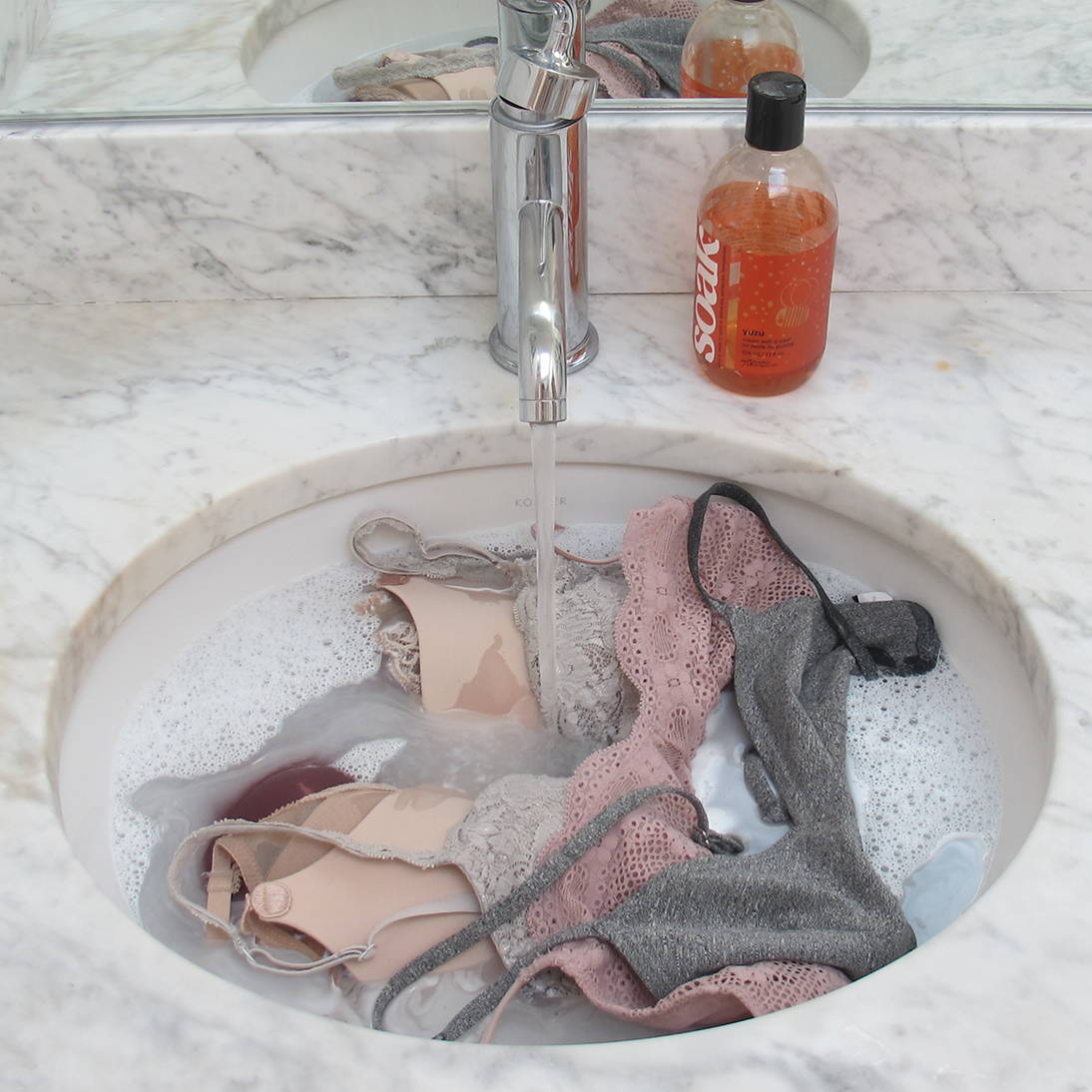 Always hand wash your lingerie. Fill sink or basin with tepid water, lingerie and recommended amount of lingerie wash. Wash items of like colors so that there is no color bleeding from dyes. Use lingerie specific detergents as they have ingredients that strengthen the elastic fibers in your undergarments and extend the life of your lingerie.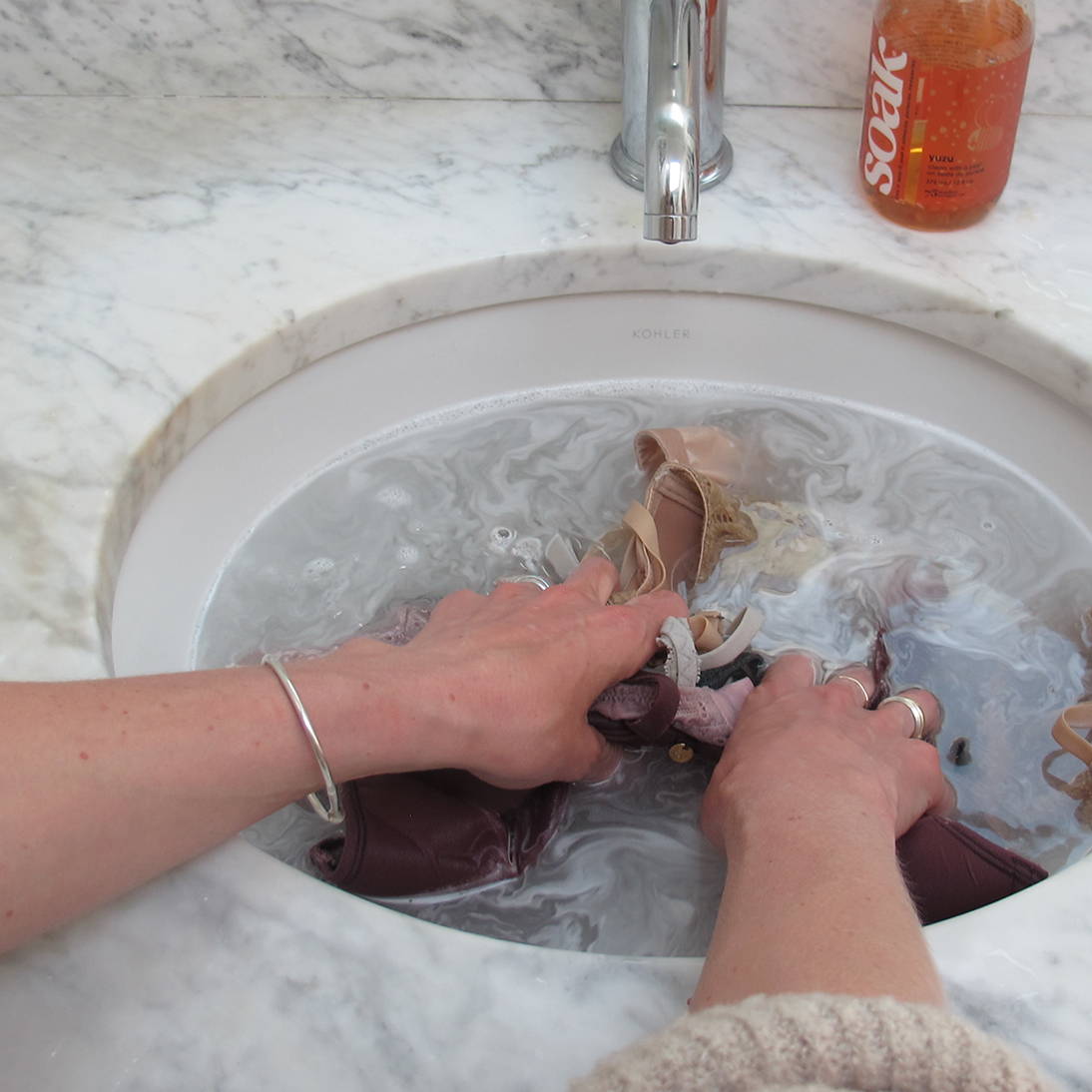 Gently scrub items and use a little extra detergent on areas that need it. Let lingerie soak for 10-20 minutes then rinse and gently squeeze out excess water (do not wring). Lingerie washes are less sudsy so you can rinse the pieces more gently.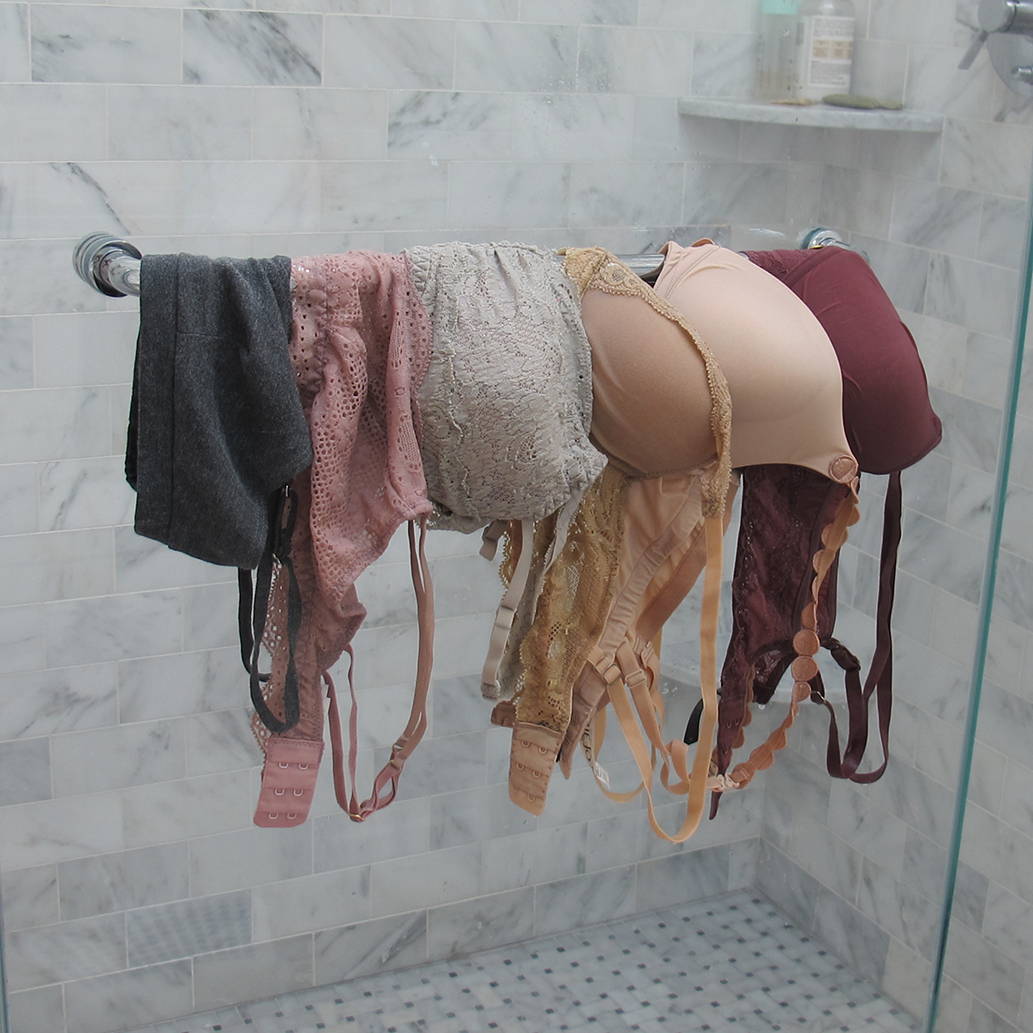 Hang clean items over shower or lay them flat to dry. Never put your undergarments in the dryer. Some pieces take up to 24 hours to dry. So make sure you have an extra dry bra!
Don't have time to do a full basin of bras and need to quickly wash a couple? Take your bras in the shower with you and use the lingerie wash there. Then lay flat over the ledge or lay flat to dry.
Having at least 2-3 bras to rotate through will mean you won't ever be left in the morning without a clean or dry bra.


Alternating bras each day will give the elastic time to rest, helping your bras last longer.



Remember, your bras do a lot of hard sweaty work for you so take care of them so they can take care of you!