Only Hearts X Forty Winks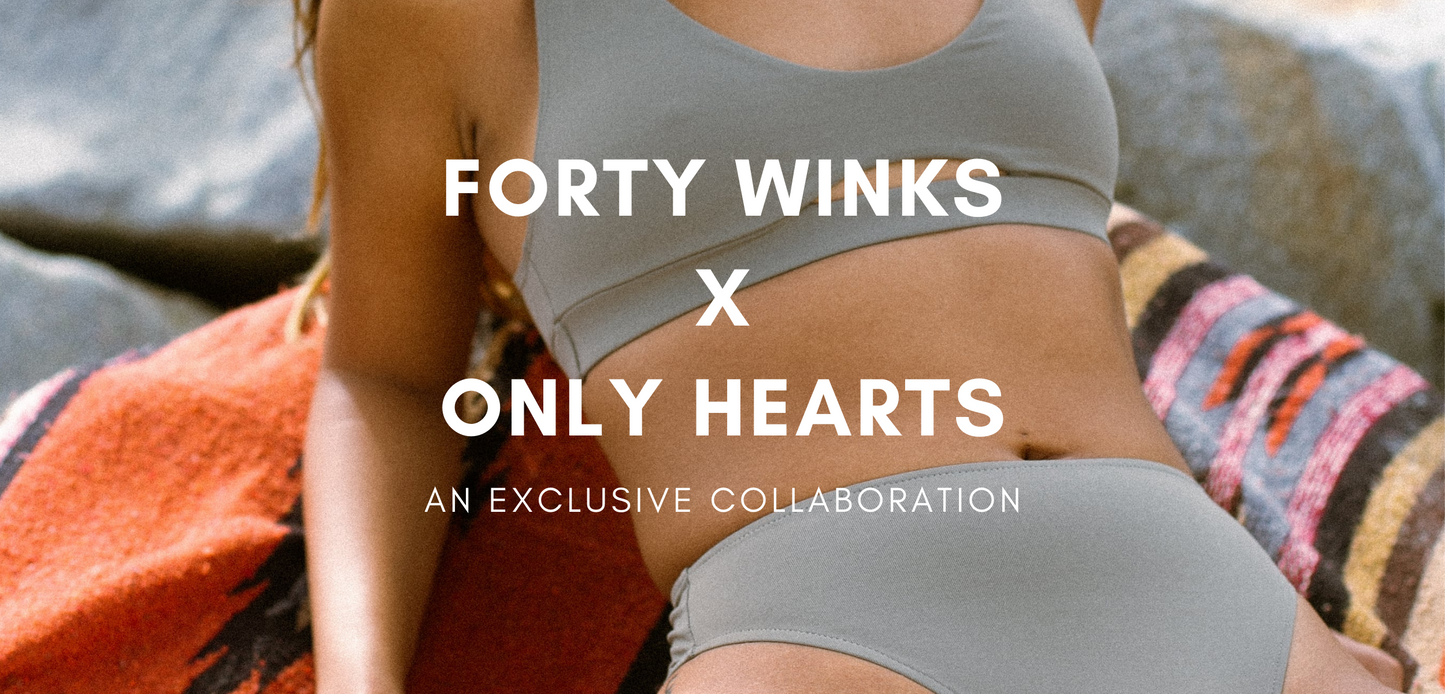 Welcome the Only Hearts X Forty Winks Earthen Bralette and Earthen Hi Waist Bikini.
Exclusive Design, Color, & Sizes.
Our bralette is an exclusive style to Forty Winks with cut-out detailing and double-lined front coverage for extra comfort and support.
Driftwood.
A down to earth color for the cozy, darker season ahead. 
It's important that as many of our clients as possible can wear these pieces. To help us with this goal, Only Hearts made the additional sizes of XS and XL.
A NOTE FROM FORTY WINKS FOUNDERS, RACHEL AND MEREDITH
"We've carried Only Hearts since the summer of 2010 (so a couple of months after we opened our doors). It's always been a fan favorite. We knew we wanted to work with Helena because her work ethic and commitment to her vision have inspired us in our own lingerie journey. We chose the fabric, (it's called Delicious) because right now, we're all about comfort. This fabric is smooth and stretchy with just the right amount of squeeze; like a grounding, hug for your body."
A NOTE FROM ONLY HEARTS FOUNDER, HELENA STEWART
"Only Hearts started as a neighborhood retail shop, so we love collaborating with other like-minded entrepreneurs! It's very satisfying to work creatively with independent buying teams who know what their customers are looking for. I always learn something new and enjoy developing unique limited edition collections crafted with ethics and quality." 
FIND OUT MORE ABOUT OUR ONLY HEARTS X FORTY WINKS COLLABORATION HERE.