Spring Looks For the Books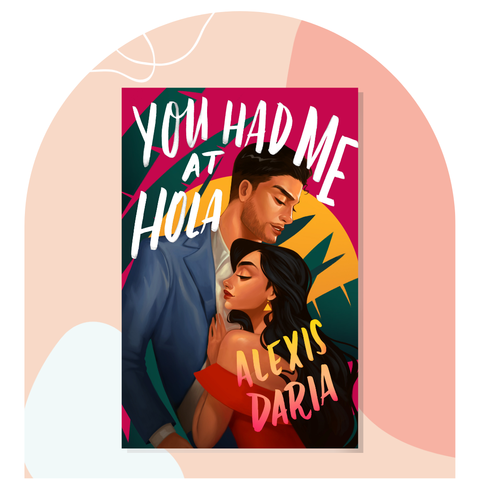 For many of us, reading has provided a much-needed escape over the last year (or our entire lives). So when Maddie Coleman launched her
"wait, have you read this?" newsletter, I knew it would be right up my alley.
Book recs + witty banter = count me in.

Imagine my delight when our paths crossed for a collaboration highlighting pairings between her favorite romance novels and my favorite loungewear. Admittedly I am not a romance reader, (does my yearly read of Rebecca count?) but this round-up has got me thinking it may be time for a spring awakening of my own. -Rachel

P.S. Amazon doesn't need our money. Buy your books at your local bookstore!  And sign up for wait, have you read this? below.
Romance seems to have gone mainstream this year but for those of us who love good underwear and a good story no matter its category, romance is simply a mindset. The easy answer to why this genre is everywhere these days is escapism: mid-culture romps that range from steamy breaks from reality to cunning critiques of the dynamics of power and partnership are more than welcome in these very hard, no good times. Below are some of the romance novels I've read that will either introduce you to or reignite your love of love, in an easy-to-choose guide complete with a Forty Winks pairing or two. There are genre-purist options and some that stray more into contemporary fiction because just like all great love stories (and beautiful bodies), one size does not fit all.
Workplace Romance for your New Workwear
The Hating Game by Sally Thorne
Sure, our work-wardrobes have moved from traditional waistbands to sweatpants but that doesn't mean we're letting go of office romances.

The Hating Game by Sally Thorne is a contemporary-romance-classic (with a movie adaptation on the way!) that encompasses the beloved trope of enemies-to-lovers against a workplace setting: it's sexy, sweet, and just the right amount of earnest to pull at your heartstrings.

Our nemesis-protagonists are pitted against each other for a big promotion, so read this book when you're overwhelmed by how loudly your work-from-home-coworker (spouse) chews, or how that cute colleague on the marketing team still can't figure out how to unmute themselves on ZOOM (babe, it's been a year of remote work, we're begging you).
On-Screen and At-Home Glamour
You Had Me at Hola by Alexis Daria

Remember glamour? Remember gossip and drama? It's all a distant memory now but You Had Me at Hola by Alexis Daria is here to remind you.

The drama of telenovelas and the realities of TV production and life in the public eye serve as the backdrop for this very sexy love story about co-stars turned lovers: two actors work together on a new romantic comedy for a Netflix-adjacent streaming platform while they both try to outrun the secrets of their personal lives and their growing attraction to one another.

This book manages to tackle consent, agency, celebrity, and vulnerability all in a swoon-inducing love story that celebrates what it means to really be the main character of your life. You Had Me at Hola pairs perfectly with any kind of silky number because, despite the times, glamour isn't found just in fiction.


All Kinds of Comfort
The Switch by Beth O'Leary
No underwire, no problem is a mantra I live by, and if you need help getting into that mentality of unadulterated ease, put on something silky and start reading Beth O'Leary's novel The Switch.

20-something Leena Cotton is forced to take a sabbatical from her intense London job and decides to home-swap with her newly divorced grandmother Eileen so they both can shake up their lives (two love stories for the price of one! Bargain-hunters, rejoice!).

This book is pure sentiment and saccharine in the best way possible: Eileen Cotton is a character that will stick with you long after you finish The Switch, and the dual settings of London and Eileen's adorable English-country-town will have you feeling like you're drinking the perfect cuppa (sorry) with friends. The Switch is also an unexpected meditation on grief, agency, forgiveness, and friendship in all its forms but especially intergenerational connections.
Primary Colors
Red, White, & Royal Blue by Casey McQuiston
Do you love the movie The American President and any and all modern-day-UK-monarchy* content?? Do you rewatch You've Got Mail annually? Then do I have the romance novel for you!

Red, White, and Royal Blue by Casey McQuiston explores a PR nightmare turned love story of American First Son Alex and English Prince Henry. This romance novel combines two classic genre tropes, enemies-to-lovers and forced connections, to tell a beautiful story about being true to yourself and the legacy we leave behind.

This book is a charming escape made up with a variety of early 2000s pop culture references and love letters in the form of modern communications (including Snapchat)—it's a perfect balance of funny, steamy, and sweet.

*when I say that, I mean just Meghan & Harry. There is no other English royal family in this household—watch your back, Prince Charles.
Genre Classics for Wardrobe Staples
The MacKade Brothers by Nora Roberts
Like a classic PJ set, some romance novels must be appreciated for their definitive contributions to their field alone.

Romance novel classics include Jane Austen's Pride & Prejudice and Emma, and later on The Kiss Quotient by Helen Hoang—but somewhere between those stories lies the mass-market-paperback queen herself Nora Roberts (and her pseudonym J. D. Robb). This author's MacKade Brothers series personifies all the best and worst classic stereotypes of romance novels: blush-inducing-sex-scenes, eye-rolling dialogue, and dynamics, problematic male leads (the toxic masculinity does jump out), and formulaic plot arcs, but Roberts' MacKade Brothers books are iconic for a reason: they're the epitome of romantic escapism.

Roberts has written over 220 novels, with the majority of them being romance, so she really does have a book for everyone if the Brothers don't do it for you, from fantasy to historical fiction with every type of romance trope inside.
No matter what you're wearing, these romance novels will grant you a little bit of respite from reality.
Bringing Down the Duke by Evie Dunmore: a very-steamy-historical romance, and the first of Dunmore's A League of Extraordinary Women series, about a budding suffragette in 1800s England fighting with enemy-of-the-cause Duke Devereux. Come for the romance, stay for the redistributing wealth arguments.


The Marriage Game by Sara Desi: protagonist Layla Patel's life in NYC has fallen apart so she's back at home with her family in San Francisco to start again. Enter Sam Mehta, her antithesis in every way, with whom she's forced to share the working space above her family's restaurant. This is a very sensory book and a great romance novel for those of us who love food writing and Mr. Darcy's quizzical brow. 


Beach Read by Emily Henry: sexy and unexpectedly tender, this romance novel follows two authors and former-college-rivals as they trade genres for a summer while under deadline. 


In Five Years by Rebecca Serle: Any plot summary I provide for this book simply won't do it justice because the magic of this story is in its plot twists and poetic prose. As corporate lawyer Dannie's life is coming together just as she planned, a prophetic dream leads her to believe that the man she's meant to marry isn't the man whose proposal she's just accepted. Don't let the pretense fool you, you're going to bawl your eyes out.
Author Bio:
Maddie Coleman is a sometimes writer, reader, and recovering New England resident, currently avoiding direct sunlight in her hometown of Los Angeles. She is the excessive exclamation points behind the monthly-ish newsletter wait, have you read this? the internet's #1 source for unsolicited book recommendations.