Why You Need To Take-5 and Organize Your Underthings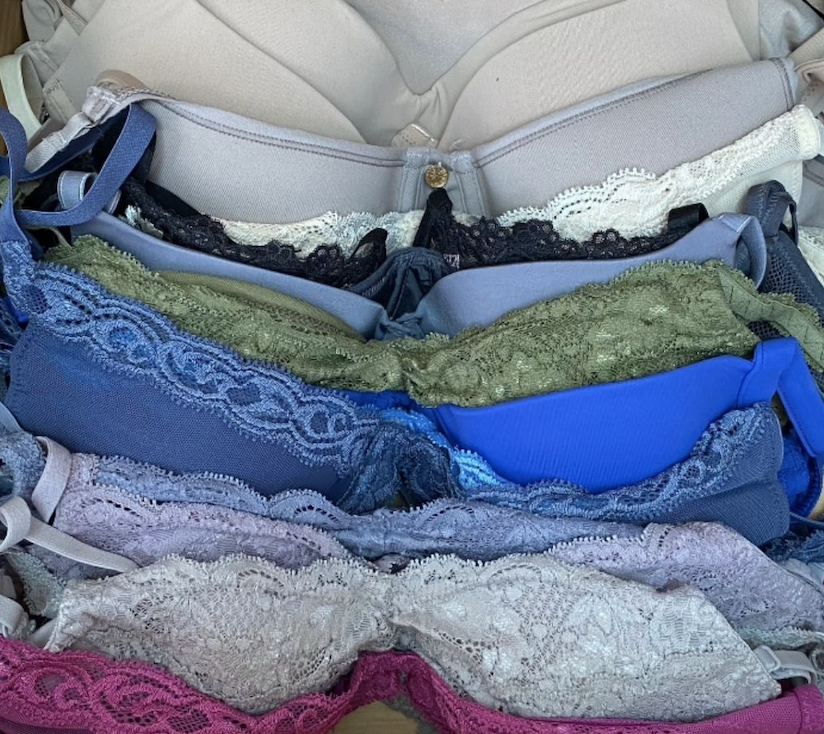 Are you digging madly in your top drawer looking for a lacy number to wear on a date? Or searching in vine for those specific seamless underwear you need for that one dress?
We've all been there. It can really help to take 5 (or 10), dump everything out, take out what you haven't worn in ages and fold everything. It doesn't have to be fancy, but it will breathe new life into your underthings and you'll be able to actually SEE what you have. Maybe you don't need a bra overhaul after all? Or maybe you need to stop by your favorite lingerie shop and re-up on your basics?
Whatever you need, organizing your top drawer is an easy way to feel a little more in-control of your wardrobe and your space.
Fast ways to feel good about your organizational efforts! 
1. You'll find old favorites you've totally forgotten about and voila! a new bra wardrobe. ⁠
2. You'll find threadbare pieces and finally get rid of them. (see Meredith's monster photo below!).
3. You'll find the sexy things you are "saving for a special occasion" and decide to wear them now instead.⁠ Instant power boost.
4. You'll be able to find all your pieces and easily grab them to compliment your wardrobe. 
Want more top-drawer organizing tips? Check out the brilliant minds over at The Little Details, Boston and Cambridge's best professional organizers!
Specifically helpful is this post about bra storage featuring Forty Winks! 
And don't keep things that look like these! BOO!